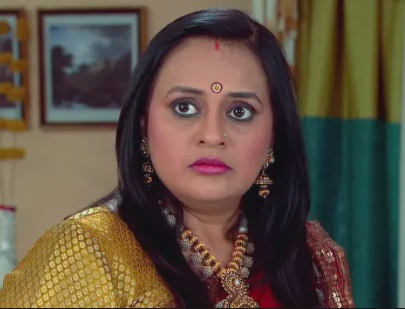 Urmila Shah is one of the fictional characters in the Indian television series Saath Nibhana Saathiya.
Urmila's age is shown to be located in her late thirties.
Urmila is Rashi's mother, but she is also the mami to Gopi, when she loses her parents. She and Rashi always get up to mischeif trying to annoy the Modi Family.
Urmila does not really like Kokila very much because Kokila is always mean to Rashi, but Kokila denies that.
Urmila and Rashi also tried to steal Gopi's pickle and decided to start selling them to local shops and got money for it, illigally.
Urmila is the complete opposite of Kokila, but can sometimes be really mean, but funny at the same time
Urmila is also married to Jitu.
When Rashi was pregnant with her two twins, Urmila decided to try and find the sex of the baby, which was illegal and then she was found out by Kokila during Holi and they are not speaking, but Kokila did not decide to tell on her, so that she does not go to Jail.